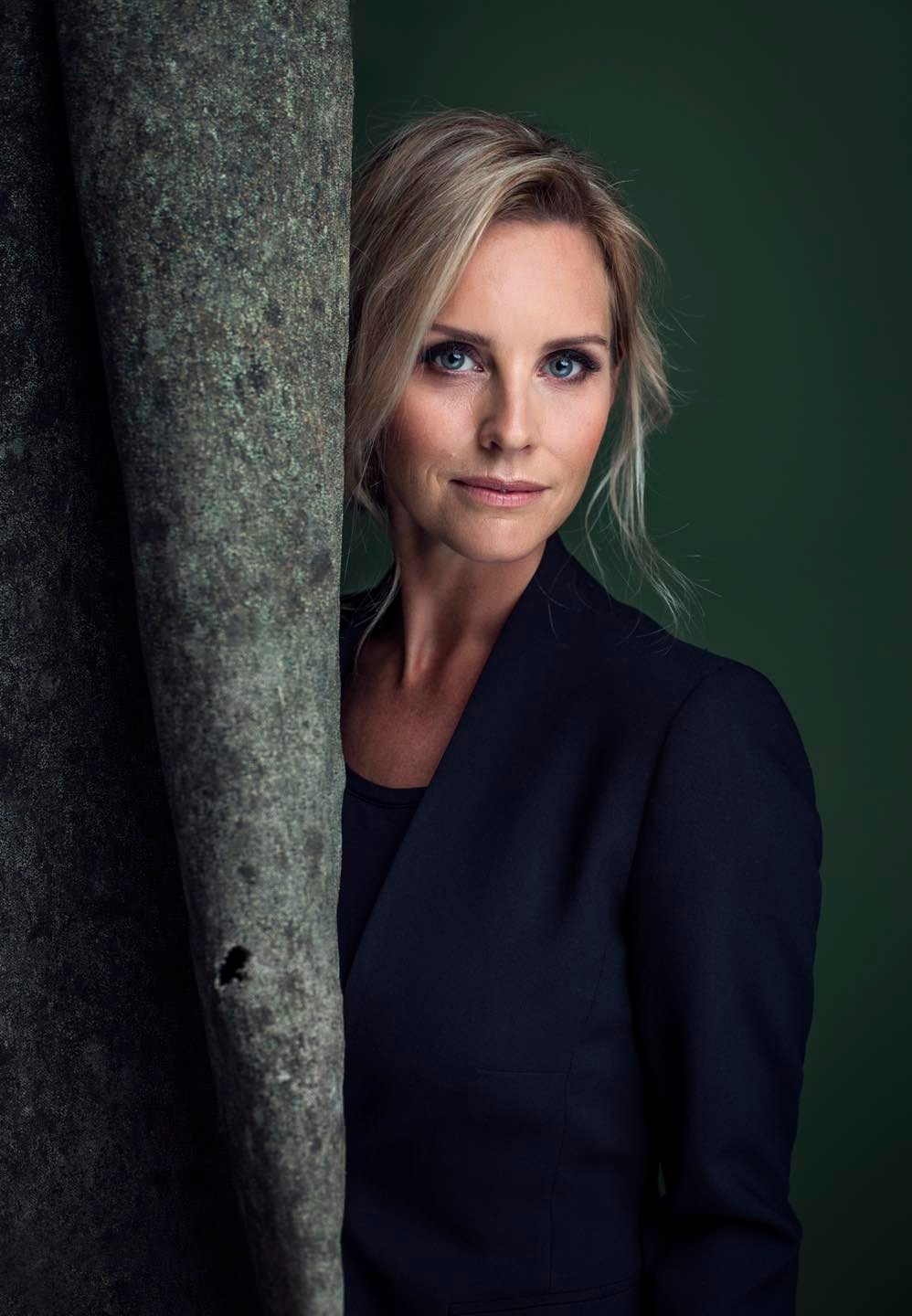 Photo: Thron Ullberg
Emelie Schepp
Emelie Schepp was awarded the Specsavers Reader's Choice Award for best Crime Writer in 2016, 2017 and 2018.
Emelie Schepp (1979) worked for many years as a project manager in the advertising industry. In 2013 she released her debut book Marked For Life under her own publishing house and with 40,000 copies sold she is still ranked as Sweden's premier self-publisher. Since then, she has released several books in the series about the complex prosecutor Jana Berzelius. The books have been sold to 30 countries and in over 3 million copies and have become readers' favorites and bestsellers in many countries.
In autumn 2023, the first season of the TV series "JANA" will be released on Viaplay and it is based on the first book in the series "Marked for Life".
From the driveway to the world
Emelie Schepp combined literature with business - and became Sweden's largest self-published author. Today her books are sold to thirty countries around the world.
After ten years as a project manager at an event agency, Emelie Schepp would start writing more freely than business reports and information texts allowed, and decided to attend a course in the art of screenwriting.
- I was so inspired by the course that I wrote two scripts that I submitted to different production companies in Sweden," she says. But when I read in Dagens Industry that film director Peter Dalle had difficulty getting funding for Swedish feature films, I thought twice. And decided to write a book instead.
She knew she would write about an action hero, an odd and complex woman with a hidden and violent past. Prosecutor Jana Berzelius became the main character of Marked For Life, which would be Emelie's debut novel.
- Jana is, on the one hand, a very successful prosecutor who does everything to enforce laws and regulations in society; but on the other hand, she is a ruthless woman who does not resort to breaking laws and rules to conceal her violent past. Whilst still working full time as a project manager, Emelie began writing. New chapters were born every night when the children had fallen asleep and after five months she was ready with the first draft.
- I contacted the established publishers of crime fiction in Sweden and waited for their response for six months. But all I received was one refusal letter from a publisher. The other publishers did not answer at all. In the end, I decided not to wait any longer. Instead, my husband and I decided to start our own publishing house. A few weeks later, a truck pulled up on our driveway in Stavsjö outside Norrköping, laoded with three pallets, carrying a total of 4999 books.
Why just 4999?
- I knew I could apply for a Literature Support grant if I printed fewer than 5,000 copies, provided I did not print new editions after that. But they sold out of the first printing in just one month, the grant was not needed and new editions were printed. Schepp contacted traditional booksellers and then headed out on a signing tour from Malmö to Sundsvall.
After six months she had sold 40,000 copies on her own and thus became Sweden's most successful self-published author. At the same time, the publishers became interested. - Several publishers offered me a contract and today I belong to HarperCollins, one of the world's largest publishers. I have a fantastic team around me who work hard to help the books reach their readers. Now I can dedicate myself completely to the authorship.
Does it mean that you have left the advertising industry now?
- No, as a writer, I'm still working hard with marketing and PR. In particular, I work hard to meet the readers, meeting them is the most rewarding part of being an author.
The series about Jana Berzelius has sold in over 3 million copies and in thirty countries. How does it feel?
- It's great to travel around the world and meet my readers in different countries. I would never have done if I had given up after that letter of refusal. But I did not give up, and I'm proud of that.